Hi, Everyone! Welcome to the fourth installment of The Glamour Addict Holiday Gift Guide! Peep Kyle singing a holiday classic from South Park, and HAPPY SHOPPING!!!
ModCloth Pudding Pie Bag - $49.99
ShopKempt Rebecca Preppy Bag - $48
ModCloth
ShopKempt
LOVE these bags as gift ideas! They're both the PERFECT everyday bag. Made with
vegan faux leather, the
ModCloth option's structured look is right on-trend and so versatile: ideal for the office AND for traipsing around town! For a more casual option, go with ShopKempt's Rebecca Preppy bag, which I also posted about
here
.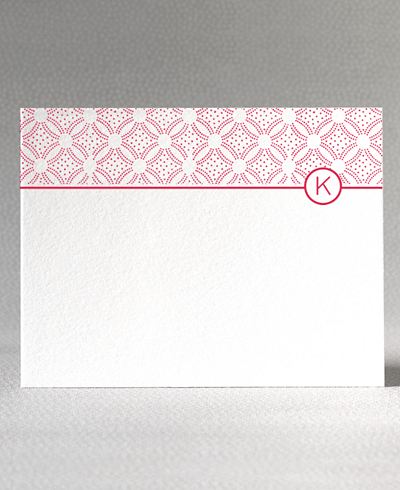 Click to Enlarge
Personalized Stationery from Hello! Lucky - Prices Vary
Ya can't go wrong with personalized stationery! Not only does it
s
how that you put
thought into your gift, but it's something that everyone needs! Check out
HelloLucky.com
for TONS of adorable options!
Cupcake Timer - $9.50
Ice Cream Kitchen Timer - On Sale for $7.99!
A fun little oven timer is such a SWEET gift idea for the baker! These really put the "kitsch" in
kitchen! I received one as a gift once and just ADORE it. Not only does it serve as an oven timer; it serves as a cute little decoration for your kitchen. What's not to love?!
Anthropologie Lovely Letter Key Chain - $18
Make even a set of KEYS look glamorous with a sweet little personalized key chain from Anthropologie! So fun and feminine and sparkly...LOVE! This makes a great gift on its own, and also looks extra cute tied to the top of an even bigger prezzie!!!
Lulus Brixton Grace Cowl - $32
You're sure to hit a home run with this chic circle scarf from Lulus! It's a quick and easy
way to add a bit of coziness to a winter ensemble, AND, it matches everything! It can be worn several different ways: over the head as a hoodie, around the shoulders, around the neck....so versatile and SO delicious. Stylish, cozy, AND warm?! *Sigh* HEAVEN!!!
Pottery Barn Monogrammed Cozy Throw - On Sale for $99!
I recently wrote about my love of cozy throw blankets here. Just like the oven timers
above, they serve a function (keeping you nice and toasty while watching
2 Broke Girls
or reading Lindsey Kelk's
I Heart New York
), and they also serve as a decoration by adding a bit of warmth and coziness to a room! A monogrammed blanket is such a thoughtful gift...like giving someone a giant hug in a box! And when thrown over the back or arm of a couch, the initials make your living space look extra chic!
Classy: Exceptional Advice for the Extremely Modern Lady, by Derek Blasberg - $9.62
Very Classy: Even More Exceptional Advice for the Extremely Modern Lady, by Derek Blasberg - $11.79
Derek Blasberg's witty handbooks on how to truly be a classy
modern young lady are HILARIOUS, insightful, and a must-read for anyone interested in etiquette and social graces. SUCH a fun gift idea!