I feel like everyone has a little something in their life that signifies the arrival of the holiday season. For moi, it's this commercial, which was on the other night:
I mean, can you HANDLE it?! So cute! As soon as I saw these LEETLE KEESES dancin' around, I knew the holidays were here!!
Although there are so many warm and yummy things about the holidays - coziness with family, delicious eats, sparkles galore - sometimes the stress of shopping can really suck the energy outta ya! And as someone who thinks shopping should NEVER be a chore and should ALWAYS be fun, I've decided to
help relieve some of the stress that comes along with this time of year, and create The Glamour Addict Holiday Gift Guide!
Once a week, I'll write a post about some fabulous holiday gift ideas! They'll all be under the label "The Glamour Addict Holiday Gift Guide," so if you wanna peep all of the posts together, here's whatcha should do:
1. Find one of the posts marked "The Glamour Addict Holiday Gift Guide."
2. At the bottom of the post, click on "Labels: 'The Glamour Addict Holiday Gift Guide.'"
3. Viola! All of the posts will appear on one page for your viewing (and shopping ;) pleasure!
Now, let's get started with the first installment. Have fun!!!
Who can't use a sweet little jewelry stand? Over the past few years, it's become more
and more of a trend to hang your precious jewels where your eyes can feast on them, as
opposed to hiding your gems in a jewelry box. Check out these adorable little birdcage stands (LOVE them in white...very shabby chic)!
This is an AWESOME gift for the home decorator! It looks so cool atop a stack of big books on a nightstand or coffee table. I'm usually not one for knick knacks, but this star-shaped (and collapsible) home accessory will DEFINITELY add a touch of style and glamour to your abode!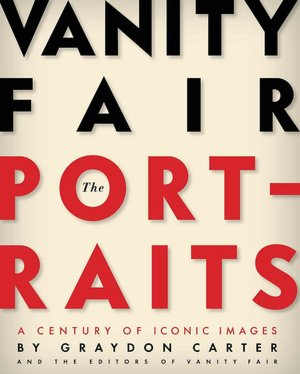 Speaking of coffee table books, I must now quote my hero, Rachel Zoe, when I talk about this one: "I DIE!" Ranked as one of the top 20 coffee table books of ALL TIME, Vanity Fair: The Portraits: A Century of Iconic Images is choc full of VF's coolest and most memorable
snapshots. From Jack Nicholson golfing in his bathrobe; to a soaking wet Julia Roberts on the beach wearing nothing but a white tank, men's briefs, and that famous megawatt smile - this book is not only total eye candy, but an amazing conversation piece as well!